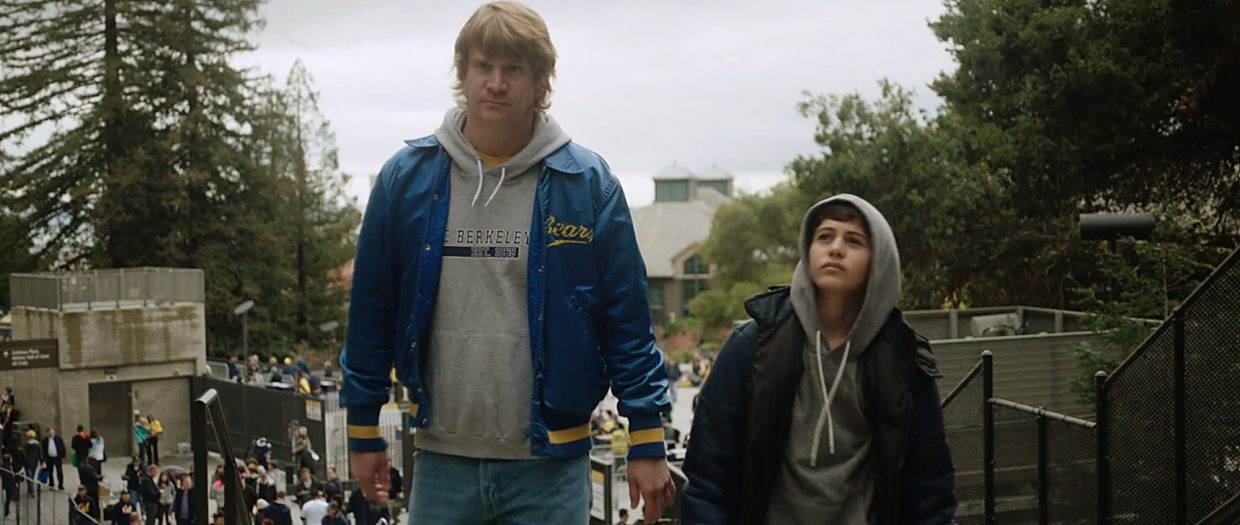 Filmmaker's promise to his mentor resulted in 'Quest'
One of the reasons filmmaker Santiago Rizzo made his Slamdance narrative feature "Quest" was to fulfill a promise to his life-changing mentor and friend, Tim Moellering.
Moellering was a humble Berkeley, California middle school teacher and football coach who took Rizzo under his wing and helped him cope with his stepfather's abuse.
"Quest" is based on Rizzo and Moellering's life together.
"Tim and I wrote the script together, and before he died I promised that I would make this movie for him," Rizzo said during an interview. "I never intended to direct the movie, but I went to L.A. and got nonstop rejections. So I sold the house that Tim and I bought and directed and made the film myself."
The second reason Rizzo made "Quest," which will screen Monday, Jan. 22, and Wednesday, Jan. 24, at Treasure Mountain Inn, was to honor Moellering, who lost his life to cancer in 2011.
"He was a humble and beautiful man who didn't judge," Rizzo said. "He was a tall white man who understood his privilege in society and was humble as a result of it. And hundreds of people loved him."
Moellering's positive impact on local youth caught the attention of President Barack Obama, who wrote him a letter, Rizzo said.
"The city of Berkeley also built a baseball field that cost several million dollars in his honor," he said. "I mean, he was amazing."
Rizzo was an abused delinquent who acted out his pain with graffiti and other anti-social behavior, he confessed.
"I lived this very difficult childhood," he said. "I grew up with that abuse and it was a tiny sliver of what I dealt with as a child. I was judged at how I reacted to the situation because I wasn't acting the way society said I should, but then again, my stepfather wasn't acting the way society wanted him to either."
To read more: https://www.parkrecord.com/entertainment/filmmakers-promise-to-his-mentor-resulted-in-quest/
By: Scott Iwasaki. Park Record