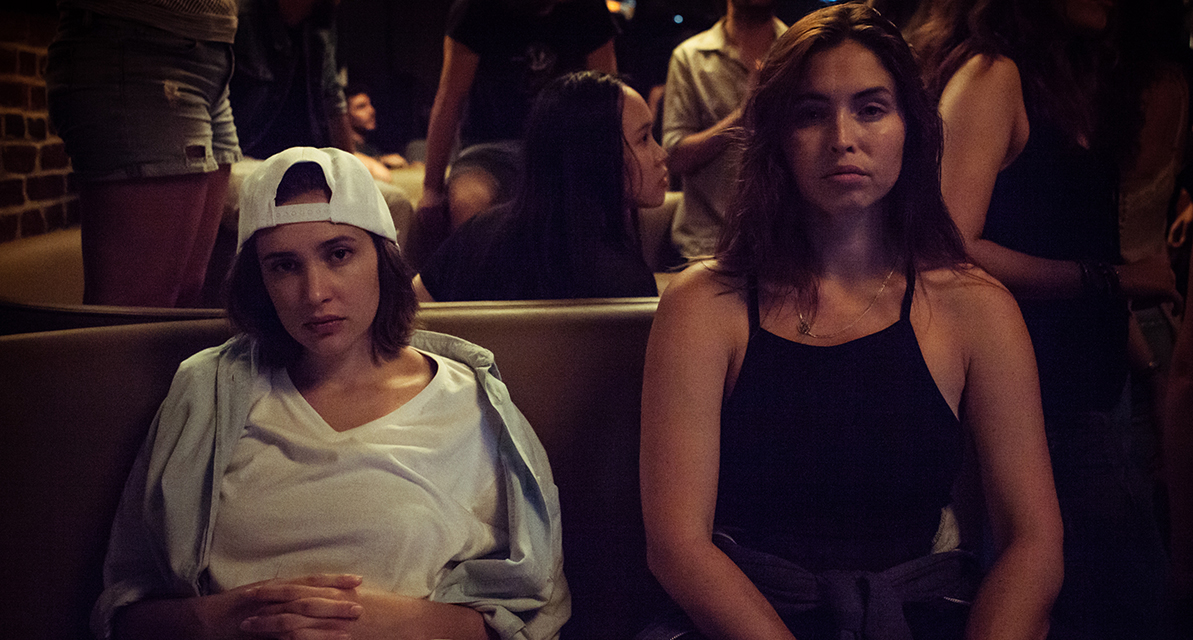 We Had It Coming: Artful Thriller Battles Objectification, Masculinity
A disheveled and soiled mattress, a corny Christmas song, and a sex clip on a phone in the opening scene of Paul Barbeau's third solo writing and directing effort, and his first English-language feature, We Had It Coming sets a pretty depressing tone. Barbeau is taking a plunge into the underworld of forced prostitution and suicide is the beginning.
The dead girl, Katja (Sofia Holland), killed herself because of the quagmire she winds up in. Her sister Anna (Natalie Krill), the film's protagonist, wants to avenge her death by pursuing justice. As it soon transpires, Katja got caught into the slimy and exploitative tenets of a pimp (or the Pimp as the film's character) who employs all forms of coercion, not shying away from physical and psychological abuse to keep his business running.
As Anna fails to push the case at official authorities because, according to them, there is no evidence linking the death of her sister to the Pimp, she embarks on a DIY investigation to prove the assumption to be wrong. Anna thus goes on a journey through the underbelly of cheap motels and seedy strip clubs around Montreal accompanied by her girlfriend Olivia (Alexia Fast).
Besides the «dead girl» trope, We Had It Coming displays other familiar imagery and patterns pertaining to a crime drama, especially the kind where the underworld of prostitution is being explored in unsavory details. However, Barbeau's overall style and effort digress far from the established practice and tradition of similar stories.
Read more: https://screenanarchy.com/2020/10/febiofest-prague-2020-review-we-had-it-coming-artful-thriller-battles-objectification-masculinity.html